2 Hour Asbestos Awareness Training Video Courses
The most effective way to get an OSHA approved 2 Hour Asbestos Awareness certification online.
Get Trained and Receive Your 2 Hour Asbestos Awareness Certificate
Here at Haztrainer, we are on a mission to make the OSHA required 2 hour asbestos awareness training convenient, more affordable, and a better quality experience. All of our trainers have been in the industry for years and are well equipped to give you all of the information you need to get the OSHA approved certification. So whether you are new to asbestos training, or just need an annual refresher course, Haztrainer is the perfect solution for you!
We offer a variety of Award-Winning, Fully Online, 2 Hour Asbestos Awareness Training Courses
Choose the most relevant 2 Hour Asbestos Awareness Trainings for your industry and location.
Our Training and Asbestos Awareness Certificate Process
Like we mentioned before, we strive to make the training and certification process as simple and fast as possible. With Haztrainer you can sign up, get trained, and print out your certification. And the best part is, you can do this anywhere! Our 2 Hour Asbestos Awareness Training Courses are 100% online and can be accessed anywhere from your laptop, tablet. or mobile devices.
SIGN UP
The first step in the process signing up for the online training course you need.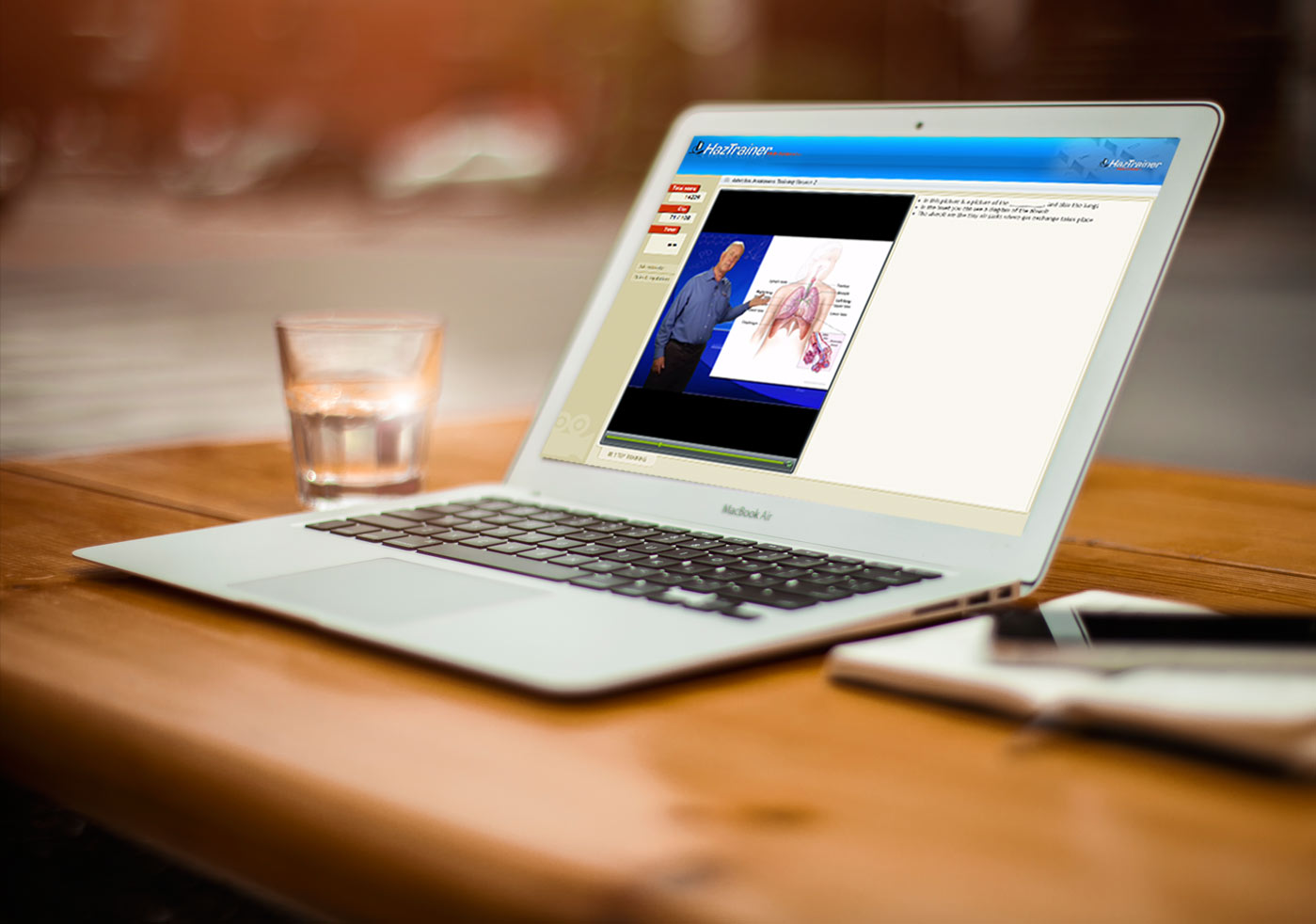 TAKE THE TRAINING COURSE
After the quick and easy sign-up, you can start working through the training courses ar your own pace.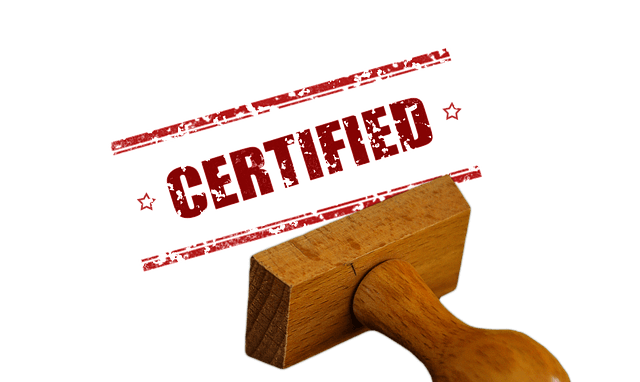 CLAIM YOUR CERTIFICATE
After you complete your training, all you have to do is print out your signed OSHA/EPA approved certificate of completion.
Experience The Fun, Engaging, and Rewarding Haztrainer 2 Hour Asbestos Awareness Training Today!
About Asbestos Awareness Training
Asbestos and lead awareness training is an OSHA and EPA requirement for certain jobs and industries. Examples of individuals who need asbestos awareness training include (but isn't limited to); contractors, real estate workers, school maintenance workers/cleaners, housekeepers, and other individuals who work or clean environments that may have asbestos and/or lead.
 While there are many places where you can seek 2 hour asbestos awareness training online, some places stand out more than others. Haztrainer is one of the best places to seek online asbestos and lead awareness training, and here's why:
Benefits Of Using Haztrainer
2 Hour Asbestos Awareness Training Videos by True Experts in the Industry.
The lead trainer, Ed Kennedy is a certified asbestos & lead trainer with almost four decades of experience in hazardous materials. Since 1982, Eldwin "Ed" Kennedy has been teaching about asbestos removal regulation. His experience in asbestos and lead awareness coupled with firsthand interactions with EPA and OSHA regulation and a passion for offering high-quality online training makes Haztrainer one of the best 2 hour asbestos awareness course online platforms today.
Ed Kennedy is a true expert – Certified Asbestos Consultant (CAC 03-1249), who has been offering hazardous material consulting and instruction since 1982. Through Ed Kennedy, Haztrainer is able to cover all regulatory requirements in an interesting manner (through the incorporation of anecdotes and personal experiences).
Training is OSHA-approved and meets EPA and AHERA's strict requirements
Haztrainer also offers training that meets the highest standards. The 2-hour Asbestos awareness training offered annually is a requirement by Class IV employees under OSHA 1926.1101(K). Employees who come into contact with asbestos-containing materials or presumed asbestos-containing materials need training. Haztrainer's asbestos awareness training includes everything there is to know about asbestos from the forms, sources and uses to the health effects, conditions, concerns, management as well as exposure prevention.
The 2-hour lead awareness training offered covers all the topics required as per the Hazard Communication Standard for workers who may come across lead in the workplace. Training includes OSHA required topics from lead sources, uses, and occurrences to dangers of exposure, factors affecting lead exposure, and options for preventing lead exposure. Most importantly, trainees are issued with a printable certificate after completing the training.
Simple online training format reviewed by OSHA
Haztrainer also stands out for offering easy but engaging online training. Training is via video training, which is easy to use. The video clips are short, and training also includes a simple question & answer selection and incentives to keep trainees focused to the end. For instance, trainees can accumulate points and win gift cards.
Trainees who wish to get more information or clarification on covered topics can engage a certified instructor. What's more, the training can be done anywhere 24/7 (at home or in the office) and in any kind of setting (including group settings). Trainees also get signed custom certificates after completing the training. Certificates are emailed contact ready for printing on the desired paper. Getting OSHA-approved asbestos & lead awareness training has never been easier.
Most affordable and convenient way to comply with OSHA and EPA/AHERA regulations
Haztrainer makes it possible to take the required OSHA/environmental training at a person's convenience for $50 per training or $45 per group training (10 or more people). Most importantly, a person can take the training from anywhere and stop/resume training anytime. Upon completion, certificates can be printed with ease and customized to match specific branding. Traditional asbestos & lead awareness training is costly and inconvenient.
Custom Training
Haztrainer takes time to offer training customized to specific industries such as real estate. It's also possible to get training according to different state regulation i.e., Michigan and Washington. Training can also be offered in other languages like Spanish.
Tested and proven asbestos awareness course online
Last but not least, Haztrainer's reviews are overwhelmingly positive. Out of the 106,000+ trainings taken, almost all of them (99.6%) are positive. The training also boasts of 100% retention. Most trainees attest to the fact that Haztrainer offers compliant training that is engaging, affordable, convenient, and simple. Many people who have been through Haztrainer also love the fact that training is done by a true expert using an award-winning asbestos awareness training format that has been reviewed by OSHA.
Try Us Out Before You Spend A Penny!
Haztrainer is dedicated to providing OSHA certified training for Asbestos Awareness and Lead Awareness totally online! Our training video courses are fast, efficient, and easy to use. After you complete the training videos you can simply print out your certificate. We are now offering sample training videos for free so you can see first hand how great Haztrainer is before you commit to purchasing the entire course.