2 Hour Asbestos Awareness Online
2 Hour Lead Awareness Online
From the comfort of your home
All workers that may enter in contact with Asbestos or Lead are required, by OSHA and the EPA, to take 2 hour Asbestos Awareness Training and 2 hour Lead Awareness training yearly
All workers that may enter in contact with Asbestos or Lead are required, by OSHA and the EPA, to take 2 hour Asbestos Awareness Training and 2 hour Lead Awareness training yearly
Our Trainings
The online courses are Approved by OSHA and meet AHERA and the EPA strict requirements
Two Hour Asbestos Awareness OSHA Compliant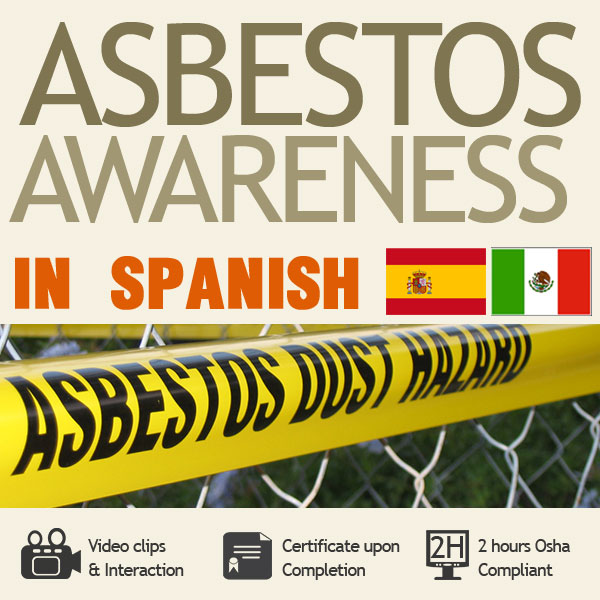 Two Hour Asbestos Awareness
In Spanish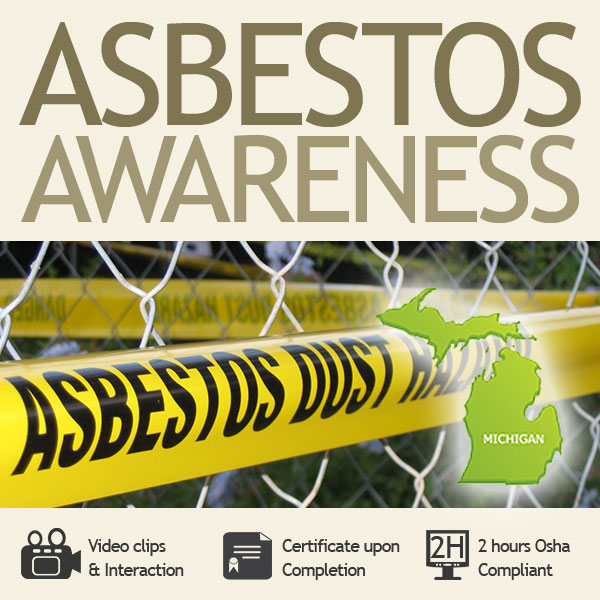 Two Hour Asbestos Awareness
For Michigan
Two Hour Asbestos Awareness
For Washington State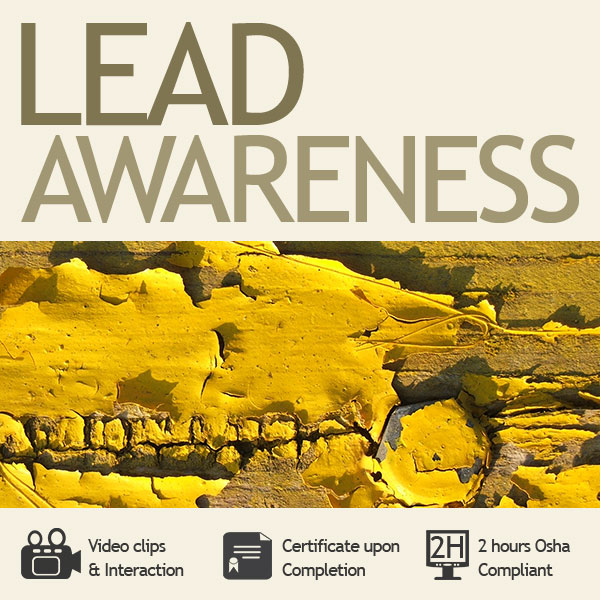 Two Hour Lead Awareness
OSHA Compliant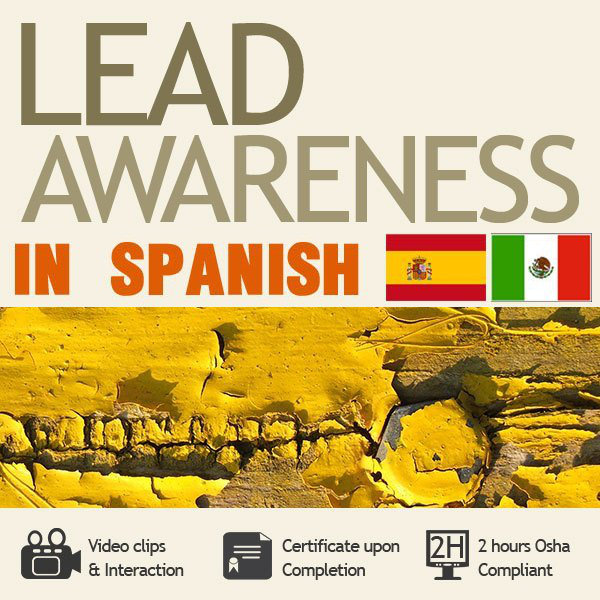 Two Hour Lead Awareness
In Spanish
Two Hour Lead Awareness
Real Estate
Sign up for yourself or for your team, select the training(s) and add trainee's name(s)
Meet your Hazard Communication requirements
HazCom Made Easy™ Award winning format reviewed by OSHA
Comply with OSHA, EPA and AHERA Once every year for Construction, Maintenance, Custodial and Industrial workers
2 Hour Asbestos & Lead Awareness Training; Be informed about the dangers of Asbestos & Lead exposure in the work place.
Easy to use Lead & Asbestos training format
An easy to use video training
Engage with a certified instructor
Short Video Clips
Easy Q/A selection
At home, office or in a group
Prize winning incentives keep trainees engaged from beginning to end
Training cannot be shortcut according to regulatory requirements
Signed certificates of completion.
Compliant with OSHA, EPA and AHERA
Available 24/7 at your work station or in a computer lab group
Try this proven, inexpensive way to comply with EPA/AHERA and OSHA regulations. Take required environmental/OSHA training at your convenience, then print out your own certificate of completion. Corporate clients have administrative rights and logo branding options. Discounts are available for multiple trainees taking these trainings to comply with OSHA regulations.
Environmental training such as

 

AHERA

 

training for

 

Asbestos Awareness, is for all employees who come into contact

 

with Asbestos but

 

do not disturb it.

 

They must have the

 

Two Hour Asbestos Awareness Training

 

annually. This is almost all workers because over 3000 products are still in use, many not banned.
Lead Awareness Training is also required annually.  Lead classes are required under the Hazard Communication standard and

 

OSHAstandards. Employers are required to provide annual training to

 

employees who encounter hazards in the workplace, including Lead, which is found in many common workplace products from keys to paint.
HazTrainer, with webetrainer, provides a multimedia training system that is fully interactive, including doorprizes, jackpots,  an engaging video format and a certificate of completion.
Comply to Regulations
OSHA AHERA specify that every worker that might get in contact with asbestos or Lead is required to take a 2 hour Asbestos Awareness refresher training or a 2 hour Lead awareness refresher training every year Our trainings meet AHERA & OSHA compliance standards
Sign up for yourself or for your team, select the training(s) and add trainee's name(s)
Answers to Your Questions
Can I leave the training and resume later?
Yes you can leave the training anytime and  resume.
If I have a question about a topic can I send a message to the instructor?
Yes anytime during the training you can send a message to the instructor.
How long are the Asbestos Awareness & Lead Awareness training valid for?
Asbestos and lead training are valid for 1 year.
Who needs to the Asbestos Awareness training?
An annual 2 Hour Asbestos Awareness Training is required for Class IV employees under OSHA requirements 1926.1101(K). These employees may come in contact with asbestos (ACM or PACM), or clean up in rooms after an abatement project,  but are not trained to abate asbestos.
Do I get a certificate after completion?
Upon course completion, a certificate is emailed to the main administrative contact, and the person taking the training, ready to be printed or attached. 
Our Blog
Some industry updates along special offers keep in touch with haztrainer.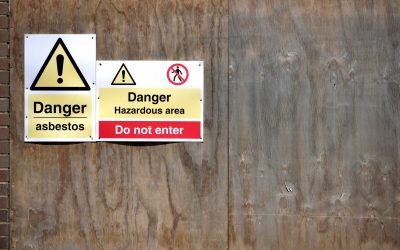 Though banned in certain products and uses, this mineral continues to pose a health threat. Here at Haztrainer we are dedicated to providing the highest quality lead and asbestos awareness training online. AFTER ALL THESE YEARS – long since the dangers of asbestos became common knowledge and use of the fire-resistant mineral decreased drastically – health […]
Let's Work Together!
Manage your training
Administrative Control Over: training content, trainee entry, sub-divisions, completion certificates, user access, record-keeping and door prizes.
Please contact us for setup or if you would like more information.